<!- sidebar-file='/sites/www.seabrightnj.org/web/sbnj/_zumu_sidebar.html' -->
Municipal Office Hours
1099 Ocean Avenue
Sea Bright, NJ 07760
Monday through Friday
8:30am - 4:30pm
<!- box:box1 -->
Departments
» Borough Directory
» Administrator
» Assessor
» Beach
» Board of Health
» Building Department
» Council & Committees
» Emergency Management
» EMS
» Fire Department
» Library
» Municipal Court
» Unified Planning Board
» Police Department
» Public Works
» Recreation Department
» Sewer Utility Department
» Tax Department
<!- box:box1 -->
Community
» Flooding Information and Resources
» Services - Garbage, Utilities, Alerts, and more
» Schools
» Sandy Recovery
» Community Information
» Helpful Links
<!- box:button -->
---
Monmouth County Hurricane Evacuation Zones
The Official Site of the Borough of
Sea Bright, New Jersey
In the News
---
1-26-22 THE SEA BRIGHT LIBRARY AND CULTURAL ARTS CENTER IS OFFERING CURBSIDE PICK-UP SERVICE ONLY
Curbside pickup will continue through Feb 4th.
The hours are 10-2, Monday - Friday. Closed Saturday and Sunday.
The Library will reopen to the public on February 7th.
Children's and adult events will resume in March.
2022 SEA BRIGHT PUBLIC BEACH: BADGE AND LOCKER SALES INFORMATION
ADULT BADGES: $100.00 JANUARY 1 THROUGH SEASON
CLICK "MORE" TO FIND THE CLICKABLE LINK FOR PURCHASING BADGES (2022 BEACH LOCKERS SOLD OUT).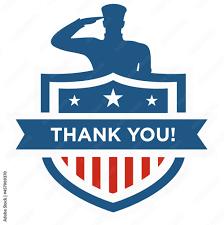 ATTENTION SEA BRIGHT BUSINESSES
THANK A VETERAN AND GOLD STAR PARENT
FOR THE SACRIFICES THEY MADE TO OUR COUNTRY
Will you consider offering a special discount to veterans and parents of members of the armed forces who have lost their lives while on duty for their Country? Your Business name and location will be posted on the Monmouth County Clerk's website and included in a booklet that is distributed upon issuance of the ID cards.
Click "More" to find additional information and Application Form.
ALZHEIMERS SUPPORT FACILITIES IN NJ
New Jersey has numerous memory care facilities that offer residential care and services to those in need of specialty care, and the state also offers financial assistance to those who qualify to cover the costs. Whether you are looking for a loved one or a friend, you can find the information you need in this article.
Click "More" for details.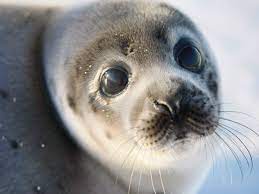 FROM MARINE MAMMALS STRANDING CENTER
Share the Shore:
Give Seals Space. Stay 150 ft. away.
For additional information including how to report an injured seal
Click "More."
2-8-22 Unified Planning Board Meeting Agenda (pdf)
2-22-22 Unified Planning Board Meeting Agenda (pdf)
3-8-22 Unified Planning Board Meeting Agenda (pdf)
PRE-K to GRADE 12 REGIONALIZATION - FINAL SURVEY RESULTS (pdf)
Oceanport School District Strategic Planning 2022-2027
Now Seeking Stakeholders to Participate!
Please click on "More" to find information sheet and form.
CENTERS FOR DISEASE CONTROL AND PREVENTION: CORONAVIRUS DISEASE
RECYCLING ALERT! DO NOT RECYCLE PLASTIC BAGS, WRAPS, AND FILMS.
There has been an increase of missed recycling pickups in town due to the recycling plants getting more strict about plastic bags in the recycling stream.
SHREWSBURY RIVERFRONT PARK MATCHING GRANT
The Borough has applied for an Open Space Grant from Monmouth County to finish the remaining elements of Shrewsbury Riverfront Park. This will be phase 2 of the park development on the site of the former Anchorage Apartments. Phase 1 was covered under a similar grant. This grant will provide for a Pavilion on the Paver area, benches, and picnic tables, along with beds of native plants and an irrigation system. We are partnering with Monmouth Conservation Foundation to raise funds that will be used as the town's match. Please click on the link below for additional information on the project and how to make your tax-deductible contribution.

JANUARY 12, 2022 SEA BRIGHT - RUMSON BRIDGE PROJECT UPDATE
Monmouth County Rumson-Sea Bright Bridge S-32 Replacement Project on Rumson Road (CR520) over the Shrewsbury River Borough of Rumson and Borough of Sea Bright, New Jersey
Construction phase activity on the Rumson-Sea Bright Bridge has progressed with ongoing technical submittals and project team coordination meetings since the October 27, 2021 Public Information Center. For an update on field activity in the project area, please click "More" to see Recent News on the project website.
RIVER PROPERTIES REDEVELOPMENT PLANS
Please click 'More" to find:
- Final River Properties Redevelopment Plan, 10-9-20
- Council Resolution Authorizing Planning Board Review of River Properties Redevelopment Plan
- Resolution of the Unified Planning Board regarding review of conformity of Redevelopment Plan with the Master Plan of the Borough of Sea Bright
- Ordinance No.10-2020 Amending the Code of The Borough of Sea Bright for the property known as Shrewsbury River Properties, Block 13, Lots 13, 14, 15, 18, 20, 21, and 22; Block 14, Lots 12 and 14; and Block 15, Lots 5, 8, 10, 11, and 12, introduced at the Borough Council meeting on October 6, 2020. Public hearing to be held on October 20, 2020.
STREET SWEEPING WILL RESUME IN APRIL AND RUN THROUGH OCTOBER ON TUESDAYS AND THURSDAYS.
Please note: In the event of a storm, street sweeping may resume temporarily.
RESIDENTIAL PARKING PERMITS AVAILABLE (pdf)
Visit the Police Department,1099 Ocean Avenue
Click "More" to find the Permit Parking Ordinance.
This site best viewed using Internet Explorer v.11, Google Chrome or Firefox.
Older browsers may not display the site as well. For your safety while using the internet, we suggest always using the latest browser version available.
Upcoming Events

Tue Feb 1
7:00 P.M. Regular Council Meeting - See link under In The News for meeting access info.

<!- box:box1 -->

Administration

» 2022 Council Meeting Schedule (pdf)

» Administration

» Mayor

» Borough Council

» Minutes and Agendas

» Audio-Visual Meeting Recordings

» Meeting Podcasts

» Resolutions

» Ordinances

» Budgets

» Borough Codes

» Community

» Audit Reports

<!- box:box3 -->

Employment Opportunities

» APPLICATION FOR EMPLOYMENT (pdf)

» SBPD Application (pdf)

<!- box:box3 -->

Requests for Proposals and Bids

<!- box:box3 -->