<!- box:side-1 -->
Government
Administration
Audit Reports
Bids and RFPs
Borough Codes
Borough Council
Budgets
Employment Opportunities
Legal Notices
Mayor
Meeting Recordings
Meeting Schedule (pdf)
Minutes and Agendas
Ordinances
Resolutions
Unified Planning Board
Mayor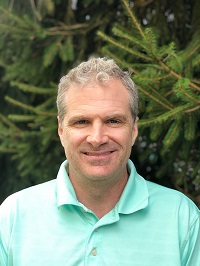 Mayor Brian P. Kelly
2020 SEA BRIGHT MAYOR'S NEW YEAR MESSAGE
January 4, 2020
Happy New Year! 2020 will be a great year for Sea Bright. We are going to work hard throughout the year and have a lot of fun along the way.
Thank you, Dina, for the past eight years!
Thank you to all of our employees, professionals, and volunteers, which is best said with our new buildings for our essential and community services.
Two state-of-the-art facilities better position Sea Bright to respond more successfully to storms and emergencies.
Thanks to our Governing body, including newly elected Sam Catalano. We are elected officials who volunteer our time week-to-week, year-to-year!
With costs, needs, and taxation all increasing, small towns are vulnerable to change, but we are proving that we are resilient.
Major rebuilding for a generation or two is coming to an end, and we are positioned for a phase of economic growth!
We needed stability first, then growth!
Property values have gone up dramatically in the past five years, which is generally a good thing. Our tax rate was reduced this year, but property taxes can still increase due in large part to an obsolete Shore Regional state tax formula that we will continue to challenge in 2020.
Regarding revenue generation, our Borough has exceeded goals with little to no negative consequences, and we will continue to do so moving forward. Our cell towers met the needs of residents and essential services while generating revenue for Sea Brighters.
Our seasonal municipal paid parking has been in place since 2016 and has been very successful! Initially projected to deliver about $100,000 to $150,000 annually to Sea Bright, paid parking generated about $390,000 in 2019 alone! While the revenue can fluctuate year-to-year, the success is due to careful economic planning and implementation.
We will continue beautification projects into 2020, including the downtown and Anchorage Park, acquired through Blue Acres.
As you can see, Sea Bright has made tremendous progress over the past couple of years, and we are positioned for even greater success and growth moving forward into 2020.
THANK YOU.
Mayor Kelly may be contacted via by telephone by 732-693-7843 or by email at bkelly@seabrightnj.org
(Updated 1/17/2020)