<!- sidebar-file='/sites/www.seabrightnj.org/web/sbnj/_zumu_sidebar.html' -->
Municipal Office Hours
1099 Ocean Avenue
Sea Bright, NJ 07760
Monday through Friday
8:30am - 4:30pm
<!- box:box1 -->
Departments
» Borough Directory
» Administrator
» Assessor
» Beach
» Board of Health
» Building Department
» Council & Committees
» Emergency Management
» EMS
» Fire Department
» Library
» Municipal Court
» Unified Planning Board
» Police Department
» Public Works
» Recreation Department
» Sewer Utility Department
» Tax Department
<!- box:box1 -->
Community
» Rebuilding Our Public Facilities
» Streetscape Project
» Flooding Information and Resources
» Services - Garbage, Utilities, Alerts, and more
» Schools
» Sea Breeze Newsletter
» Sandy Recovery
» Community Information
» Helpful Links
<!- box:button -->
---
Monmouth County Hurricane Evacuation Zones
The Official Site of the Borough of
Sea Bright, New Jersey
In the News
---
APRIL 27TH PLANNING BOARD MEETING AGENDA AND ACCESS INSTRUCTIONS
RESIDENTIAL PARKING PASSES WILL BE AVAILABLE STARTING SATURDAY, MAY 1st.
Visit the Police Department - located in the municipal building at 1099 Ocean Avenue.
2021 BEACH BADGE INFORMATION
BADGES CAN BE PURCHASED ONLINE and will be available for pick-up at the Beach Office from 10am-4pm on the following dates: April 24 and 25, May 8, 15, 22, 23, 29, 30 and 31 and June 5 and 6.
The Beach Office will be open seven days a week beginning June 12 from 9am - 5pm.
Regular Beach Badge: $100.00
Senior/Disabled Person Beach Badge:$35.00
NO REPLACEMENT OR REFUND ON BEACH BADGES AND LOCKERS. (LOCKERS ARE SOLD OUT.)
Beach Office: 1097 Ocean Avenue, Sea Bright, 732-351-4700

CLICK ON "MORE" FOR THE LINK TO PURCHASE BADGES.
2021 JUNIOR LIFEGUARD PROGRAM - SOLD OUT
NEW! VACCINE SIGN-UP FOR SEA BRIGHT SENIORS 65 AND OVER
The Borough of Sea Bright is teaming up with New Jersey health care systems and Senator Declan O'Scanlon's staff to offer COVID-19 prioritized vaccination appointments for Sea Bright residents who are aged 65 and older.
Sea Bright seniors aged 65 and older may register for the Borough's priority COVID-19 vaccine appointment by clicking on a link which brings you to an appointment form.
The form asks basic information. When you fill out the form and submit it, you will be contacted directly and scheduled for a vaccine appointment.

All registrants are being prioritized and scheduled for appointments as soon as possible at nearby health facilities and will be contacted with the information provided.

Individuals able to travel to the Meadowlands, East Rutherford, NJ vaccination mega-site will potentially receive appointments faster (2-3 days.)

Please sign up at the link, below, to be contacted for an appointment. https://forms.gle/i47NZJ6gtpK93ec56
FREE TRANSPORTATION TO COVID VACCINATION APPOINTMENTS IN MONMOUTH COUNTY
The Monmouth County Division of Transportation will be offering Free Transportation to Monmouth County Residents who have scheduled their COVID-19 Vaccinations to locations within Monmouth County.
To qualify for this Free Transportation the following guidelines must be met:
1. Must have a confirmed vaccine appointment
2. All trips MUST be scheduled through the Division of Transportation (732) 431-6480 Option #1
3. Residents must be 60 years of age or older
4. Disabled residents over 18
5. Transportation is only available during regular business hours

COVID-19 VACCINE REGISTRATION - NJ Vaccine Scheduling System
COVID-19 vaccines are on the way to hospitals and clinics across New Jersey. You can reserve your spot to get a vaccine now by pre-registering here. We'll ask some questions to determine when you are eligible to receive a vaccination.
Filling out this form should take about 15 minutes, and the information you enter will be kept private with the State of New Jersey. Click "More" to reserve your spot.
MARCH 11, 2021: Governor Murphy Announces Increased Capacity Limits for Indoor Businesses and Indoor and Outdoor Gatherings (pdf)
MARCH 2021: PROPERTY INSPECTIONS
Property Inspections will begin this month.
Please click "More" for details.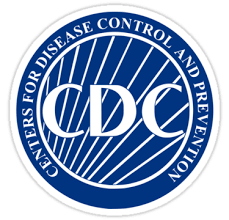 CENTERS FOR DISEASE CONTROL AND PREVENTION: CORONAVIRUS DISEASE 2019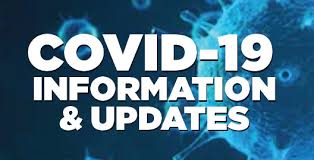 LOCAL, COUNTY, STATE, AND FEDERAL INFORMATION, NOTICES, AND DIRECTIVES
RIVER PROPERTIES REDEVELOPMENT PLANS
Please click 'More" to find:
- Final River Properties Redevelopment Plan, 10-9-20
- Council Resolution Authorizing Planning Board Review of River Properties Redevelopment Plan
- Resolution of the Unified Planning Board regarding review of conformity of Redevelopment Plan with the Master Plan of the Borough of Sea Bright
- Ordinance No.10-2020 Amending the Code of The Borough of Sea Bright for the property known as Shrewsbury River Properties, Block 13, Lots 13, 14, 15, 18, 20, 21, and 22; Block 14, Lots 12 and 14; and Block 15, Lots 5, 8, 10, 11, and 12, introduced at the Borough Council meeting on October 6, 2020. Public hearing to be held on October 20, 2020.
SHREWSBURY RIVERFRONT PARK MATCHING GRANT
The Borough has applied for an Open Space Grant from Monmouth County to finish the remaining elements of Shrewsbury Riverfront Park. This will be phase 2 of the park development on the site of the former Anchorage Apartments. Phase 1 was covered under a similar grant. This grant will provide for a Pavilion on the Paver area, benches, and picnic tables, along with beds of native plants and an irrigation system. We are partnering with Monmouth Conservation Foundation to raise funds that will be used as the town's match. Please click on the link below for additional information on the project and how to make your tax-deductible contribution.
UNTIL FURTHER NOTICE THE BUILDING DEPARTMENT HAS SUSPENDED TUESDAY EVENING'S 5:00 TO 7:00 P.M. HOURS.
Please telephone the Construction Secretary with any questions. 732-842-0099, ext. 110. Thank you.
ATTENTION: SEA BRIGHT RESIDENTS
Any parent who has concerns about the development of a preschool child attaining age 3 within the next year, a child between the ages of 3 and 5, or a school age child between the ages of 6 - 21 should contact the Oceanport Child Study Team. For additional information click on "More."
BEACH ACCESS
Currently we have 6 access points to the Municipal Beach:
- Stairs behind Borough Hall
- Stairs at south end of Municipal Parking Lot,
- Stairs at each side of the Sea Bright Beach Pavilion
- ADA ramp at north side of the Sea Bright Beach Pavilion
- Non-ADA ramp at north end of the Municipal Parking Lot
- Stairs and ADA ramp at Anchorage Beach

FINAL DESIGN PHASE FOR MONMOUTH COUNTY SEABRIGHT-RUMSON BRIDGE
The new project specific website is available for viewing and providing comments on the final design phase for the Sea Bright-Rumson Bridge S-32. Click on "More" for link to website.
RECYCLING REMINDER
Single stream co-mingled bottles, cans, plastic, newspaper, and cardboard are to be left loose in your recycling bins. Items to be recycled will NOT be collected if placed in plastic bags. Recycling is collected on Wednesday mornings and should be placed curbside after 7:00 p.m. on Tuesday evening. Thank you.
This site best viewed using Internet Explorer v.11, Google Chrome or Firefox.
Older browsers may not display the site as well. For your safety while using the internet, we suggest always using the latest browser version available.
---
Email Notifications
The registration for the Borough of Sea Bright Email Notifications is an opt-in system and you must register to receive email notices. You may unsubscribe at any time.
Please note that municipal email lists are considered a public record under New Jersey's Open Public Records Act.
You may select specific categories that will send out an email weekly (if there are updates), when the web site is updated, you will receive an email from seabright@zumu.com telling you what has been updated and containing a link directly to the updated information.

Please note: 
If no category is chosen, you will receive general updates and emergency information, no more that once weekly (except in an emergency). 
 
If your email address changes, you must re-register using the new email address.
Upcoming Events
Today:
Wed Apr 14
8:30 A.M. Council Workshop Meeting - See link under In The News for meeting access info.
Tue Apr 20
7:00 P.M. Regular Council Meeting - See link under In The News for meeting access info.
Wed Apr 21
Sea Bright Library and Cultural Arts Center: Yoga Wednesdays at the library outside on the boardwalk - 12 p.m.
<!- box:box1 -->
Administration
» 2021 Council Meeting Schedule - revised (pdf)
» Administration
» Mayor
» Borough Council
» Minutes and Agendas
» Audio-Visual Meeting Recordings
» Meeting Podcasts
» Resolutions
» Ordinances
» Budgets
» Borough Codes
» Community
» Audit Reports
<!- box:box3 -->
Employment Opportunities
» APPLICATION FOR EMPLOYMENT (pdf)
» SBPD Application (pdf)
<!- box:box3 -->
Requests for Proposals and Bids
<!- box:box3 -->