<!- sidebar-file='/sites/www.seabrightnj.org/web/sbnj/_zumu_sidebar.html' -->
Municipal Office Hours
1099 Ocean Avenue
Sea Bright, NJ 07760
Monday through Friday
8:30am - 4:30pm
<!- box:box1 -->
Departments
» Borough Directory
» Administrator
» Assessor
» Beach
» Board of Health
» Building Department
» Council & Committees
» Emergency Management
» EMS
» Fire Department
» Library
» Municipal Court
» Unified Planning Board
» Police Department
» Public Works
» Recreation Department
» Sewer Utility Department
» Tax Department
<!- box:box1 -->
Community
» Rebuilding Our Public Facilities
» Streetscape Project
» Flooding Information and Resources
» Services - Garbage, Utilities, Alerts, and more
» Schools
» Sea Breeze Newsletter
» Sandy Recovery
» Community Information
» Helpful Links
<!- box:button -->
---
Monmouth County Hurricane Evacuation Zones
The Official Site of the Borough of
Sea Bright, New Jersey
In the News
---
2022 SEA BRIGHT PUBLIC BEACH: BADGE AND LOCKER SALES INFORMATION
DECEMBER 1, 2021 @ 9:00 am and on
CLICK "MORE" TO FIND A CLICKABLE LINK FOR PURCHASING BADGES AND LOCKERS.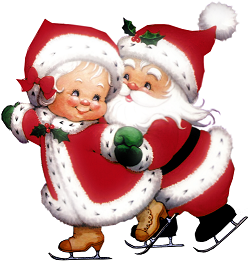 MERRY CHRISTMAS!
Sea Bright Recreation Commission presents
THE ANNUAL CHRISTMAS TREE LIGHTING
SATURDAY, DECEMBER 11 at 6:00 p.m.
1099 Ocean Avenue in front of the Municipal Complex
SANTA AND MRS. CLAUS WILL BE THERE!
PRE-K to GRADE 12 REGIONALIZATION - FINAL SURVEY RESULTS (pdf)
12-14-21 Planning Board Meeting Agenda (pdf)
1-11-22 Planning Board Meeting Agenda (pdf)
Monmouth County Regional Health Commission: DECEMBER 11th COVID-19 VACCINATIONS AND BOOSTERS
COVID-19 VACCINES ARE SAFE, FREE, AND EFFECTIVE.
CLICK "More" FOR TIME AND LOCATION.
CENTERS FOR DISEASE CONTROL AND PREVENTION: CORONAVIRUS DISEASE
RECYCLING ALERT! DO NOT RECYCLE PLASTIC BAGS, WRAPS, AND FILMS.
There has been an increase of missed recycling pickups in town due to the recycling plants getting more strict about plastic bags in the recycling stream.
SHREWSBURY RIVERFRONT PARK MATCHING GRANT
The Borough has applied for an Open Space Grant from Monmouth County to finish the remaining elements of Shrewsbury Riverfront Park. This will be phase 2 of the park development on the site of the former Anchorage Apartments. Phase 1 was covered under a similar grant. This grant will provide for a Pavilion on the Paver area, benches, and picnic tables, along with beds of native plants and an irrigation system. We are partnering with Monmouth Conservation Foundation to raise funds that will be used as the town's match. Please click on the link below for additional information on the project and how to make your tax-deductible contribution.

SEA BRIGHT - RUMSON BRIDGE PROJECT UPDATE
Monmouth County introduced the Construction Phase of the project at a public meeting held on Wednesday, October 27. Thank you to everyone who attended the in-person Public Information Center on 10/27/21. The video, photos and other materials presented at the PIC are now posted to the project website. Under Recent News, there is a link to the video recording of the PIC Presentation. The video will be available until November 30, 2021. There are also additional links to project information from the PIC. These documents will remain on the website for viewing under Community Outreach, Photos, and About the Project, Maps and Plans.
Please Click "More" for the link to access the project's website and the Comments and Questions Form, which may be submitted up until November 30, 2021.
RIVER PROPERTIES REDEVELOPMENT PLANS
Please click 'More" to find:
- Final River Properties Redevelopment Plan, 10-9-20
- Council Resolution Authorizing Planning Board Review of River Properties Redevelopment Plan
- Resolution of the Unified Planning Board regarding review of conformity of Redevelopment Plan with the Master Plan of the Borough of Sea Bright
- Ordinance No.10-2020 Amending the Code of The Borough of Sea Bright for the property known as Shrewsbury River Properties, Block 13, Lots 13, 14, 15, 18, 20, 21, and 22; Block 14, Lots 12 and 14; and Block 15, Lots 5, 8, 10, 11, and 12, introduced at the Borough Council meeting on October 6, 2020. Public hearing to be held on October 20, 2020.
STREET SWEEPING WILL RESUME IN APRIL AND RUN THROUGH OCTOBER ON TUESDAYS AND THURSDAYS.
Please note: In the event of a storm, street sweeping may resume temporarily.
RESIDENTIAL PARKING PERMITS AVAILABLE (pdf)
Visit the Police Department,1099 Ocean Avenue
Click "More" to find the Permit Parking Ordinance.
This site best viewed using Internet Explorer v.11, Google Chrome or Firefox.
Older browsers may not display the site as well. For your safety while using the internet, we suggest always using the latest browser version available.
---
Email Notifications
The registration for the Borough of Sea Bright Email Notifications is an opt-in system and you must register to receive email notices. You may unsubscribe at any time.
Please note that municipal email lists are considered a public record under New Jersey's Open Public Records Act.
You may select specific categories that will send out an email weekly (if there are updates), when the web site is updated, you will receive an email from seabright@zumu.com telling you what has been updated and containing a link directly to the updated information.

Please note: 
If no category is chosen, you will receive general updates and emergency information, no more that once weekly (except in an emergency). 
 
If your email address changes, you must re-register using the new email address.
Upcoming Events

Wed Dec 1
2022 SEA BRIGHT PUBLIC BEACH ONLINE BADGE AND LOCKER SALES BEGAN TODAY, DECEMBER 1, 2021 at 9:00am.

<!- box:box1 -->

Administration

» 2021 Council Meeting Schedule - revised (pdf)

» Administration

» Mayor

» Borough Council

» Minutes and Agendas

» Audio-Visual Meeting Recordings

» Meeting Podcasts

» Resolutions

» Ordinances

» Budgets

» Borough Codes

» Community

» Audit Reports

<!- box:box3 -->

Employment Opportunities

» APPLICATION FOR EMPLOYMENT (pdf)

» SBPD Application (pdf)

<!- box:box3 -->

Requests for Proposals and Bids

» Request for Proposals - Professional Services for 2022 (pdf)

<!- box:box3 -->

Legal Notices

» Legal Notice - Request for Proposals - 2022 Professional Services (pdf)