<!- sidebar-file='/sites/www.seabrightnj.org/web/sbnj/_zumu_sidebar.html' -->
Municipal Office Hours
Monday through Friday
8:30am - 4:30pm
<!- box:box1 -->
Departments
» Borough Directory
» Administrator
» Assessor
» Beach
» Board of Health
» Building Department
» Council & Committees
» Emergency Management
» EMS
» Fire Department
» Library
» Municipal Court
» Unified Planning Board
» Police Department
» Public Works
» Recreation Department
» Sewer Utility Department
» Tax Department
<!- box:box1 -->
Community
» Rebuilding Our Public Facilities
» Streetscape Project
» Flooding Information and Resources
» Services - Garbage, Utilities, Alerts, and more
» Schools
» Sea Breeze Newsletter
» Sandy Recovery
» Community Information
» Helpful Links
---
Monmouth County Hurricane Evacuation Zones
In the News
---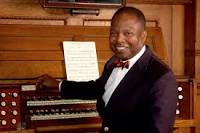 ORGAN CONCERT with DON CAROLINA
Saturday, December 16th, 10 a.m. to 12 p.m., courtesy of the Sea Bright Public Library, taking place at Sea Bright Methodist Church, 1104 Ocean Ave.
Refreshments from Richard's Deli and Stroker's Deli from 10 to 11 a.m. Don Carolina and a cantor will perform from 11 a.m. to 12 p.m. After the performance, coffee, tea, and desserts from Caputo's Bakery, including strawberry shortcake, AND WE WILL HOLD A RAFFLE FOR 2 SEA BRIGHT SEASON BEACH BADGES! All are welcome. Please join us!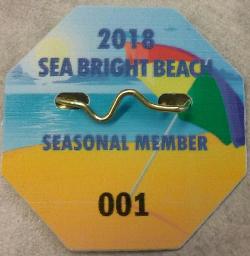 ATTENTION BEACH-GOERS - 2018 SEASON BADGE PROMOTIONAL PRICING IS AS FOLLOWS:
12/1 through 12/31/17 - $50.00 ea.
1/1 through 3/31/18 - $75.00 ea.
4/1/18 through the summer season - $100.00 ea.
Click 'More' for details.
MAJOR BOROUGH PROJECTS (pdf)
Fall is a busy time in the Borough as there are four ongoing major projects:
New Beach Pavilion and Library
Municipal Complex • Cell Tower
Sea Wall Repair and Construction Project
Thank you for your understanding and patience as we continue the path to a more resilient Sea Bright.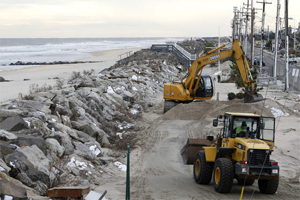 SEAWALL CONSTRUCTION IN SEA BRIGHT & MONMOUTH BEACH
Click 'More' to find:
a Letter to Residents regarding background, scope, and schedule of work. Also, a Slide Presentation detailing the project
TWO RIVERS REGION: MAP WHAT MATTERS TO YOU
Click 'More' to learn how to participate in mapping out the most important places in your community and help protect them from floodwaters.
This site best viewed using Internet Explorer v.11, Google Chrome or Firefox.
Older browsers may not display the site as well. For your safety while using the internet, we suggest always using the latest browser version available.
---
Email Notifications
The registration for the Borough of Sea Bright Email Notifications is an opt-in system and you must register to receive email notices. You may unsubscribe at any time.
Please note that municipal email lists are considered a public record under New Jersey's Open Public Records Act.
You may select specific categories that will send out an email weekly (if there are updates), when the web site is updated, you will receive an email from seabright@zumu.com telling you what has been updated and containing a link directly to the updated information.

Please note: 
If no category is chosen, you will receive general updates and emergency information, no more that once weekly (except in an emergency). 
 
If your email address changes, you must re-register using the new email address.
Upcoming Events
Tue Dec 19
Regular Council Meeting - 7:00 p.m.
Mon Dec 25
Borough Offices are closed in observance of Christmas.
Tue Dec 26
Borough Offices are closed today.
Fri Dec 29
LAST DAY FOR $50.00 SEASON BADGE PURCHASE at Borough Hall, 9 a.m. to 4 p.m.
Sun Dec 31
LAST DAY FOR $50.00 SEASON BEACH BADGE PURCHASE on-line, at viply.com/pick-up at Borough Hall
Price will be $75.00 ea. starting tomorrow, 1/1, through 3/31.
Mon Jan 1
Borough Offices are closed for New Year's Day.
SEASON BEACH BADGES - $75.00 ea. 1/1 through 3/31
Badges at $75.00 ea. may be purchased on-line at viply.com EVERY DAY/pick-up at Borough Hall M-F, 9 a.m. to 4 p.m.
Tue Jan 2
Badges at $75.00 ea. may be purchased at Borough Hall M-F 9 a.m to 4 p.m.
CHRISTMAS TREE PICK-UP DURING THE MONTH OF JANUARY: PLACE AT CURBSIDE
Dog and Cat Licensing Period - Today through June 30th
Sat Jan 6
Council Reorganization Meeting - 10:30 a.m., Cecile F. Norton Community Center, 1167 Ocean Avenue. Refreshments will be served immediately following the meeting.
Thu Jan 11
Council Workshop Meeting - 8:30 a.m.
Tue Jan 16
Regular Council Meeting - 7:00 p.m.
<!- box:box1 -->
Administration
» Administration
» Mayor
» Borough Council
» 2017 Meeting Schedule (pdf)
» 2018 Meeting Schedule (pdf)
» Minutes and Agendas
» Meeting Podcasts
» Resolutions
» Ordinances
» Budgets
» Borough Codes
» Community
» Audit Reports
<!- box:box3 -->
Employment Opportunities
» Application for Employment (pdf)
<!- box:box3 -->
Requests for Proposals and Bids
» BID - New Municipal Facility (pdf)
» 2018 Request for Proposals for Municipal Professionals FAIR AND OPEN PROCESS (pdf)
<!- box:box3 -->