<!- sidebar-file='/home/sites/www.seabrightnj.org/web/sbnj/_zumu_sidebar.html' -->
Municipal Office Hours
Monday through Friday
8:30am - 4:30pm
<!- box:box1 -->
Departments
» Borough Directory
» Administrator
» Assessor
» Beach
» Board of Health
» Building Department
» Council & Committees
» Emergency Management
» EMS
» Fire Department
» Library
» Municipal Court
» Unified Planning Board
» Police Department
» Public Works
» Recreation Department
» Sewer Utility Department
» Tax Department
<!- box:box1 -->
Community
» Rebuilding Our Public Facilities
» Streetscape Project
» Flooding Information and Resources
» Services - Garbage, Utilities, Alerts, and more
» Schools
» Sea Breeze Newsletter
» Sandy Recovery
» Community Information
» Helpful Links
In the News
---
SEA BRIGHT THIRD QUARTER 2017 TAXES DUE
Third quarter taxes must be paid by
SEPTEMBER 13, 2017 to avoid interest.
Please note interest will be charged back to August 1, 2017.
FROM THE MAYOR AND COUNCIL REGARDING THE 2017 SCHOOL TAX LEVY
August 16, 2017
Dear Sea Bright Taxpayer,
The Borough has received our 2017 school tax levy certification for the Shore Regional School District. It has increased by more than 55 percent over last year. A lot has been said recently about the school funding formula in the State of New Jersey, but this extraordinary increase must be viewed as a perfect example of a broken system that is unjust to communities like Sea Bright.
Based on a series of calculations, Sea Bright's contribution to the Shore Regional system has gone from $2,124,346 in 2016 to $3,333,669 in 2017......
Click on More to find FORM LETTER TO MAIL TO ELECTED STATE REPRESENTATIVES (pdf)
SEA BRIGHT PUBLIC BEACH LIVE FEED VIDEO LINK
Click on "More" for a live camera view of the beautiful Sea Bright Public Beach!
2017 SEA BRIGHT FARMER'S MARKET
Thursdays through September 28th, 1:00 to 6:00 p.m.
Market is located in the Main Municipal Parking Lot.
Find your favorite vendors, and try our new vendors, too!
(Please note: Paid parking is in effect. Thank you.)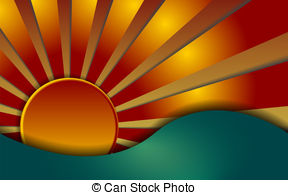 SEA BRIGHT RECREATION PRESENTS FREE SUNSET YOGA
Thursday evenings
7 to 8 p.m., 6/1 - 8/24
Sunset Yoga is a fun, laid-back class of learning the basics of yoga. Bring a yoga mat or a beach towel, and watch the sun come down as you smell the salt air and listen to the seagulls.
Use middle entrance of the Municipal Parking Lot.
For more information please call Yoga Teacher Sharon Chessman, 732-895-9394.
No class July 20th.

SEA BRIGHT BIRD NESTING ACTIVITY UPDATE
August 4, 2017
Congratulations on a truly stellar year at Sea Bright!
First to the birds and then to all of you for your coordination and support of the birds -- all of the Piping Plover chicks have fledged! The last brood fledged on 7/31.
(Click on "More" for additional information.)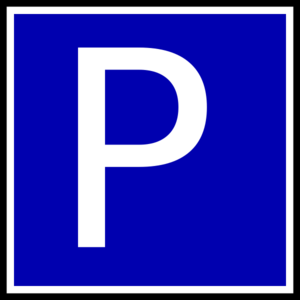 PAID PARKING IS IN EFFECT
Through September 4th, 2017
9 a.m. to 9 p.m. Fee: $1.00 per hour.
Parking fee may be paid at kiosks using cash (quarters, $1 bills, and $5 bills)
or credit card.
Parking may also be paid on your mobile device.
Download the app at: mPay2Park.
Click on "More", below, for info. about the app.
SEAWALL CONSTRUCTION TO BEGIN!! (pdf)
PLEASE BE AWARE:
In anticipation of the seawall project, the DEP is conducting test-digging along the beach side of the seawall in some areas.
WATER QUALITY REPORTS AVAILABLE ONLINE
VOORHEES, N.J. - June 5, 2017
New Jersey American Water's annual Water Quality Reports are now accessible through its website at newjerseyamwater.com under Water Quality. Click below for details
REMINDER: DOG AND CAT LICENSE RENEWALS
All Sea Bright dogs and cats age 7 months and older must have a license each year. If your pet missed the June 30th deadline, please renew as soon as possible. Rabies vaccinations need to be current at the time of license renewal, with an expiration date that extends through at least 10 months of the 12-month licensing period. Licenses may be renewed at borough hall or by mail. Click "More" for additional info. and application forms.
FOR IMMEDIATE RELEASE: County Clerk Hanlon Launches Free Fraud Protection Service
March 13, 2017 FREEHOLD, NJ – Monmouth County Clerk Christine Giordano Hanlon is launching a new service to combat property fraud. The new Property Fraud Alert system, launched today, is a free subscription service that allows Monmouth County property owners to have their name/property monitored within the Recording Division of the County Clerk's Office, in order to track possibly fraudulent activity.
Click on More for information.
This site best viewed using Internet Explorer v.11, Google Chrome or Firefox.
Older browsers may not display the site as well. For your safety while using the internet, we suggest always using the latest browser version available.
---
Email Notifications
The registration for the Borough of Sea Bright Email Notifications is an opt-in system and you must register to receive email notices. You may unsubscribe at any time.
Please note that municipal email lists are considered a public record under New Jersey's Open Public Records Act.
You may select specific categories that will send out an email weekly (if there are updates), when the web site is updated, you will receive an email from seabright@zumu.com telling you what has been updated and containing a link directly to the updated information.

Please note: 
If no category is chosen, you will receive general updates and emergency information, no more that once weekly (except in an emergency). 
 
If your email address changes, you must re-register using the new email address.
Upcoming Events
Mon Sep 4
Borough Offices are closed in observance of Labor Day.
Tue Sep 5
Regular Council Meeting - 7:00 p.m.
Tue Sep 12
Meeting of the Unified Planning Board - 7:30 p.m. to 10:00 p.m.
Wed Sep 13
Sea Bright Library Book Club meets the second Wednesday of each month at 2:00 p.m.
Thu Sep 14
Council Workshop Meeting - 8:30 a.m.
Tue Sep 19
Regular Council Meeting - 7:00 p.m.
<!- box:box1 -->
Administration
» Administration
» Mayor
» Borough Council
» 2017 Meeting Schedule (pdf)
» Minutes and Agendas
» Meeting Podcasts
» Resolutions
» Ordinances
» Budgets
» Borough Codes
» Community
» Audit Reports
<!- box:box3 -->
Employment Opportunities
» Application for Employment (pdf)
<!- box:box3 -->
Requests for Proposals and Bids
» Bid Tabs - Sea Bright Pavilion (pdf)
<!- box:box3 -->