<!- sidebar-file='/sites/www.seabrightnj.org/web/sbnj/_zumu_sidebar.html' -->
Municipal Office Hours
Monday through Friday
8:30am - 4:30pm
<!- box:box1 -->
Departments
» Borough Directory
» Administrator
» Assessor
» Beach
» Board of Health
» Building Department
» Council & Committees
» Emergency Management
» EMS
» Fire Department
» Library
» Municipal Court
» Unified Planning Board
» Police Department
» Public Works
» Recreation Department
» Sewer Utility Department
» Tax Department
<!- box:box1 -->
Community
» Rebuilding Our Public Facilities
» Streetscape Project
» Flooding Information and Resources
» Services - Garbage, Utilities, Alerts, and more
» Schools
» Sea Breeze Newsletter
» Sandy Recovery
» Community Information
» Helpful Links
<!- box:button -->
---
Monmouth County Hurricane Evacuation Zones
The Official Site of the Borough of
Sea Bright, New Jersey
In the News
---
MONMOUTH COUNTY CARES ASSISTANCE GRANTS FOR SMALL BUSINESSES AND NON-PROFIT ORGANIZATIONS
The Monmouth County Board of Chosen Freeholders has dedicated $10 million of its allocated CARES funding to support our communities' small businesses and non-profit organizations as they struggle to provide residents and visitors with essential and exceptional goods and services during these unprecedented times.
ONLINE APPLICATIONS WILL BE AVAILABLE STARTING ON MONDAY, AUGUST 3, 2020, AT 8:00 A.M.
Click "More" to find guidelines and a clickable link to the application website.
PLEASE REMEMBER TO COMPLETE A 2020 CENSUS FOR YOUR SEA BRIGHT ADDRESS.
It's important to complete a 2020 Census for all properties, including seasonal homes.
Click on more for instructions.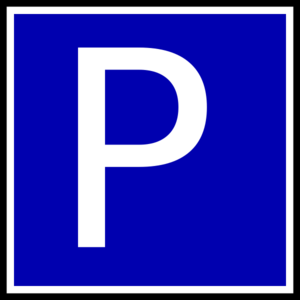 PAID PARKING IN EFFECT
Paid Parking is in effect.
From 9:00 a.m.- 9:00 p.m.
$1.00 per hour, Monday - Friday.
$2.00 per hour Saturday and Sunday.
Use App:mpay2park to pay parking fee
and avoid using cash at the kiosk.
SEA BRIGHT PARKING PERMITS
Sea Bright parking permits are available to all eligible Sea Bright residents and business owners. Come to the new municipal complex, 1099 Ocean Avenue, and dial 732-842-0010 for assistance.

We are enforcing all parking regulations including street sweeper violations.

If you have any questions please contact the Sea Bright Police.
CENTERS FOR DISEASE CONTROL AND PREVENTION: CORONAVIRUS DISEASE 2019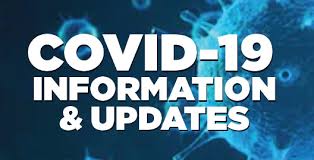 INFORMATION, NOTICES, AND DIRECTIVES FROM LOCAL, STATE, AND FEDERAL GOV'T
July 22, 2020 NJ AMERICAN WATER COMPANY LIFTS OUTDOOR WATER USE RESTRICTION
2020 BEACH MANAGEMENT PLAN
The 2020 Beach Management Plan can be found here by clicking on "More." The Plan is also posted under the Beach section of the Website.
JUNE 29, 2020 COVID-19 Press Information FOR IMMEDIATE RELEASE
Governor Phil Murphy today signed Executive Order No. 158, temporarily pausing the resumption of indoor dining, which had been scheduled to resume later this week. The Order also prohibits the consumption of food or beverages and smoking in the indoor premises of any retail, recreational, or entertainment business, including casinos, where masks are strictly required.
Click "More" for full Press Release
ATTN: SEA BRIGHT RESTAURANT OWNERS
Effective 6:00 am on Monday, June 15, 2020, food and beverage establishments, with or without a liquor license, are permitted to offer in-person service in outdoor areas. For a Sidewalk Café permit application or an application to expand your outdoor dining area on or off premise, please click the links below. The ordinance introduced June 2, 2020 which establishes temporary outdoor dining areas is also attached for your reference. For ABC licensees, a COVID-19 Expansion Permit is available through ABC's POSSE online licensing system.
UNTIL FURTHER NOTICE THE BUILDING DEPARTMENT HAS SUSPENDED TUESDAY EVENING'S 5:00 TO 7:00 P.M. HOURS.
Please telephone the Construction Secretary with any questions. 732-842-0099, ext. 110. Thank you.
NINETEENTH AMENDMENT RATIFIED 100 YEARS AGO!
2020 marks the Centennial of the ratification of the 19th Amendment which granted women the right to vote in the United States of America. The Monmouth County Clerk's Office has launched a year-long initiative to commemorate the centennial and to encourage the residents of Monmouth County to reflect upon the importance of voting rights and this historic milestone in American Democracy.
Click "More" for additional information and for Sea Bright's Resolution No. 45-2020 Commemorating the Centennial of the Ratification of the 19th Amendment.
ATTENTION: SEA BRIGHT RESIDENTS
Any parent who has concerns about the development of a preschool child attaining age 3 within the next year, a child between the ages of 3 and 5, or a school age child between the ages of 6 - 21 should contact the Oceanport Child Study Team. For additional information click on "More."
BEACH ACCESS
Currently we have 6 access points to the Municipal Beach:
- Stairs behind Borough Hall
- Stairs at south end of Municipal Parking Lot,
- Stairs at each side of the Sea Bright Beach Pavilion
- ADA ramp at north side of the Sea Bright Beach Pavilion
- Non-ADA ramp at north end of the Municipal Parking Lot
- Stairs and ADA ramp at Anchorage Beach

FINAL DESIGN PHASE FOR MONMOUTH COUNTY SEABRIGHT-RUMSON BRIDGE
The new project specific website is available for viewing and providing comments on the final design phase for the Sea Bright-Rumson Bridge S-32. Click on "More" for link to website.
PROPOSAL: REDEVELOPMENT OF DOWNTOWN PROPERTIES
The Break at Sea Bright Master Plan is proposed as
(1) vision to be developed over (2) phases to build (3) structures. Click "More" to find visuals conveying the overall plan and a detailed description of each project.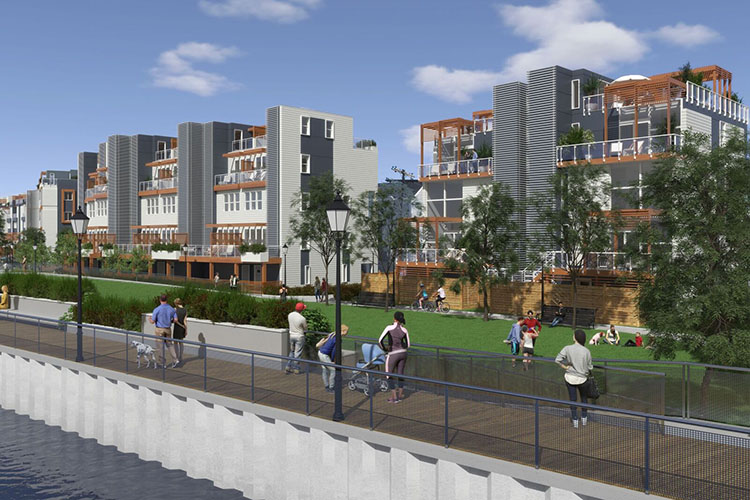 PLANS FOR POTENTIAL DEVELOPMENT PROJECT ALONG THE RIVER
At a Town Hall meeting held on December 11, 2018, the owners of the downtown river front property presented concept plans for a potential development project along the river. At the meeting, Trip Brooks, Developer and Representative for the property owners, agreed to make the plans available online for members of the community. Click "More" to find a link to the developer's website.
FROM JCP&L: A NOTICE TO CUSTOMERS WHO USE ELECTRICALLY OPERATED LIFE-SUPPORT EQUIPMENT
If any member of your household depends on electrically operated life-support equipment, please let us know by calling 1-800-662-3115. Jersey Central Power & Light will send you a form that must be completed and signed by your physician every year to verify that you have life-support equipment.
When we receive your completed form, we will add your name to our critical care list. The list will be used during a power outage to contact all critical care customers by telephone if the outage may affect their electric service for more than 24 hours. In addition, the list will be provided to county and municipal Offices of Emergency Management.
There is no charge for this service.
It's also important that life-support customers have a contingency plan, such as a battery back-up.
If you have any questions about our Critical Customer Care Program, or to sign up, please call 1-800-662-3115.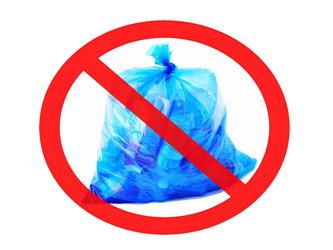 RECYCLING REMINDER
Single stream co-mingled bottles, cans, plastic, newspaper, and cardboard are to be left loose in your recycling bins. Items to be recycled will NOT be collected if placed in plastic bags. Recycling is collected on Wednesday mornings and should be placed curbside after 7:00 p.m. on Tuesday evening. Thank you.
This site best viewed using Internet Explorer v.11, Google Chrome or Firefox.
Older browsers may not display the site as well. For your safety while using the internet, we suggest always using the latest browser version available.
---
Email Notifications
The registration for the Borough of Sea Bright Email Notifications is an opt-in system and you must register to receive email notices. You may unsubscribe at any time.
Please note that municipal email lists are considered a public record under New Jersey's Open Public Records Act.
You may select specific categories that will send out an email weekly (if there are updates), when the web site is updated, you will receive an email from seabright@zumu.com telling you what has been updated and containing a link directly to the updated information.

Please note: 
If no category is chosen, you will receive general updates and emergency information, no more that once weekly (except in an emergency). 
 
If your email address changes, you must re-register using the new email address.
Upcoming Events
Tue Aug 18
STREET SWEEPING 9-11 A.M. Please move vehicles accordingly.
7:00 p.m. Regular/Closed Session Council Meeting
Meeting access information:
https://global.gotomeeting.com/join/669497229
United States (Toll Free): 1 877 568 4106
United States: +1 (646) 749-3129
Access Code: 669-497-229
Thu Aug 20
STREET SWEEPING 9-11 A.M. Please move vehicles accordingly.
<!- box:box1 -->
Administration
» Administration
» Mayor
» Borough Council
» 2020 Meeting Schedule (pdf)
» Minutes and Agendas
» Meeting Podcasts
» Resolutions
» Ordinances
» Budgets
» Borough Codes
» Community
» Audit Reports
<!- box:box3 -->
Employment Opportunities
» APPLICATION FOR EMPLOYMENT (pdf)
» NOW HIRING: OCEAN LIFEGUARDS FOR SUMMER 2020 (pdf)
» 2020 SEASONAL FIRE APPLICATION (pdf)
<!- box:box3 -->
Requests for Proposals and Bids
<!- box:box3 -->